The elegant interior at Sulgrave Club, said to be the last of the Dupont Circle mansions in original condition.
Often our work involves complete envelope restoration. Here we worked with masons and roofers during the window restoration.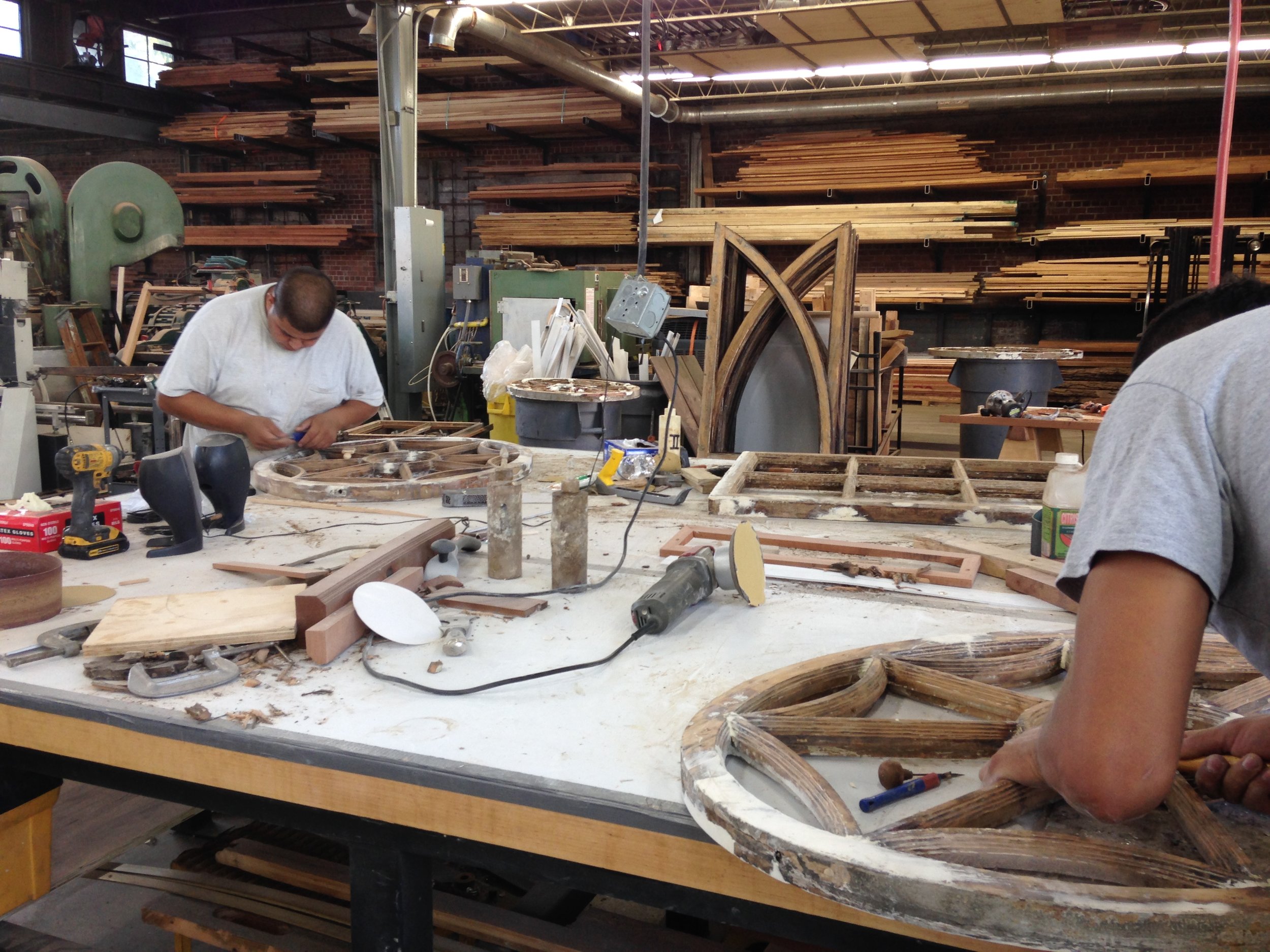 Ten more years and these oval sash would not be restorable. Delicate work to revive.
Our sash steamers provide the most gentle means possible to remove paint from delicate historic fabric.
One of the few common mistakes in traditional building fenestration, this provide decay occurs because despite the curved linear nature of the window, there is no slope at the sill. All this decay starts at the very center bottom of the window frame. This problem was wide-spread at the Eastern Market as well.
Full safety gear and nice scaffolding make for efficient work.