A wonderful building and the only left of this type near the Mall. Most all of the doors and windows are original. Circa 1800.
Octagon hardly describes the shape of this building.
In this photo one can perceive the delicate window component parts indicating the building's construction before the Industrial Revolution.
On this project like many, we operate the bottom sash and fix the top sash. We return to each opening for a final sealant bead on that top sash after installation.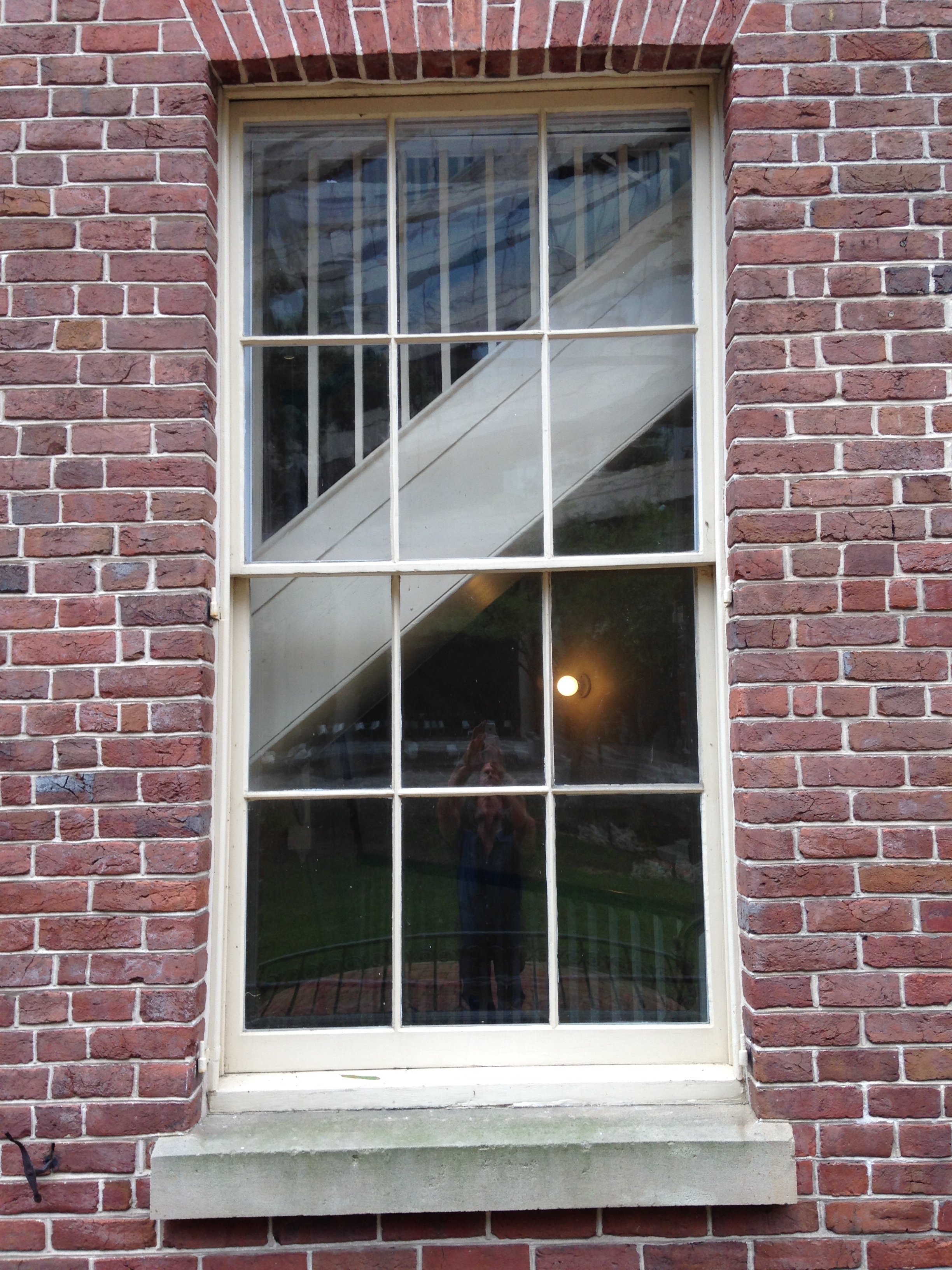 These sash are 210 years old.
This pulley is handmade. The replacement rope is the wrong material and wrong weave. The Octagon Museum pulleys revealed four primary stages in the evolution of industrial technology in the 19th century. Here is the first one — a blacksmith with saw and file.
This bowed window is in the lobby at Octagon Museum. Almost every step is more difficult in bowed work. Here, care is taken while installing the weatherstrip.