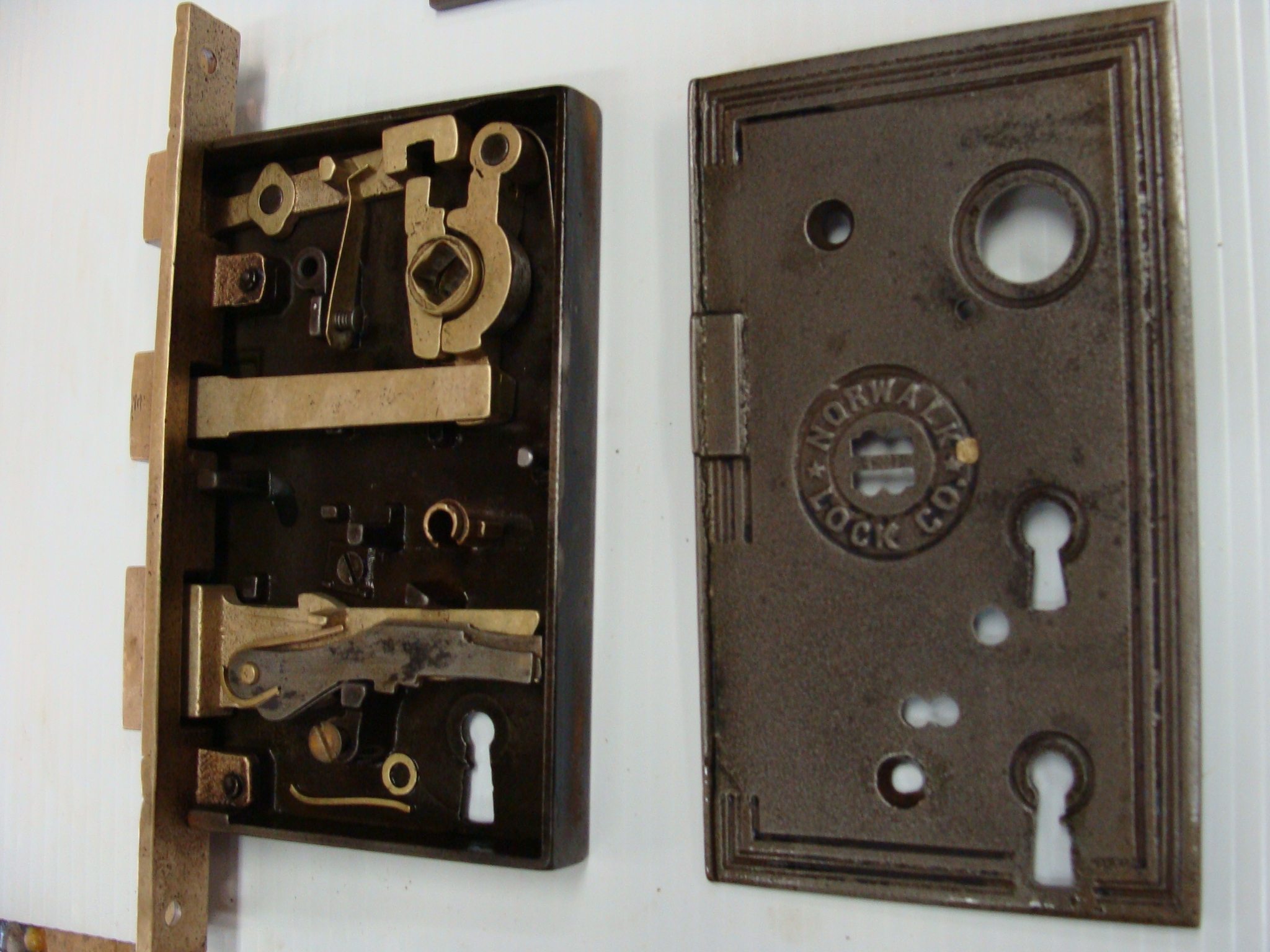 Lock from mid-19th century, Fort Washington. Industrial America is just emerging and expressed here is transitional technology. These parts are cut, not stamped, and most are hand finished. This lock can last centuries.
Hinges from the halls of Congress, half-way through the polishing process.
Bronze on the left, brass on the right, these parts are in the high-energy tumbler with a corn and walnut media. They will emerge with high polish in 12-minutes.
A polish this high is beautiful to behold, but will not endure without bi-weekly cleaning.
A mix of hardware from the 1930s and 1960s from the King Dairy barns. Cheap steel with failed plating is an odd candidate for restoration. The barns will become a country music venue and this patina somehow works. The hardware was cleaned, tumbled, and lacquered.
Cast iron parts for the C & O Canal Gates in Georgetown. Made at an Amish Foundry. There are few Foundries left that can do small projects like this. The Amish Foundry is still coal fired.
A lantern finial from Massachusetts Heights. We do some light fixture restoration generally when we are on a project engaged in window and door restoration. Very satisfying work, the corrections and repairs made can see that a beautiful thing lasts again another 100 years. This patina began its evolution in the 1920s. The top most element is zinc, the rest solid copper. So beautiful as it is, we were able to leave it unadulterated.