Graham at work ons site glazing Eastern Market sash. All the original ocular windows were gone due to decay and neglect.
Quinn Evans Architects chose a tinted glass for this historic building based on firm requests from long-term tenants.
Next few photos are a little how-to on glass cutting.
"Running" the slight imperfection created in the glass surface by a cutter can seem like magic.
For our first 20 years we gladly used DAP 33 glazing putty. We now prefer Sarco putty, not because the finish product is much different, but for its enhanced workability.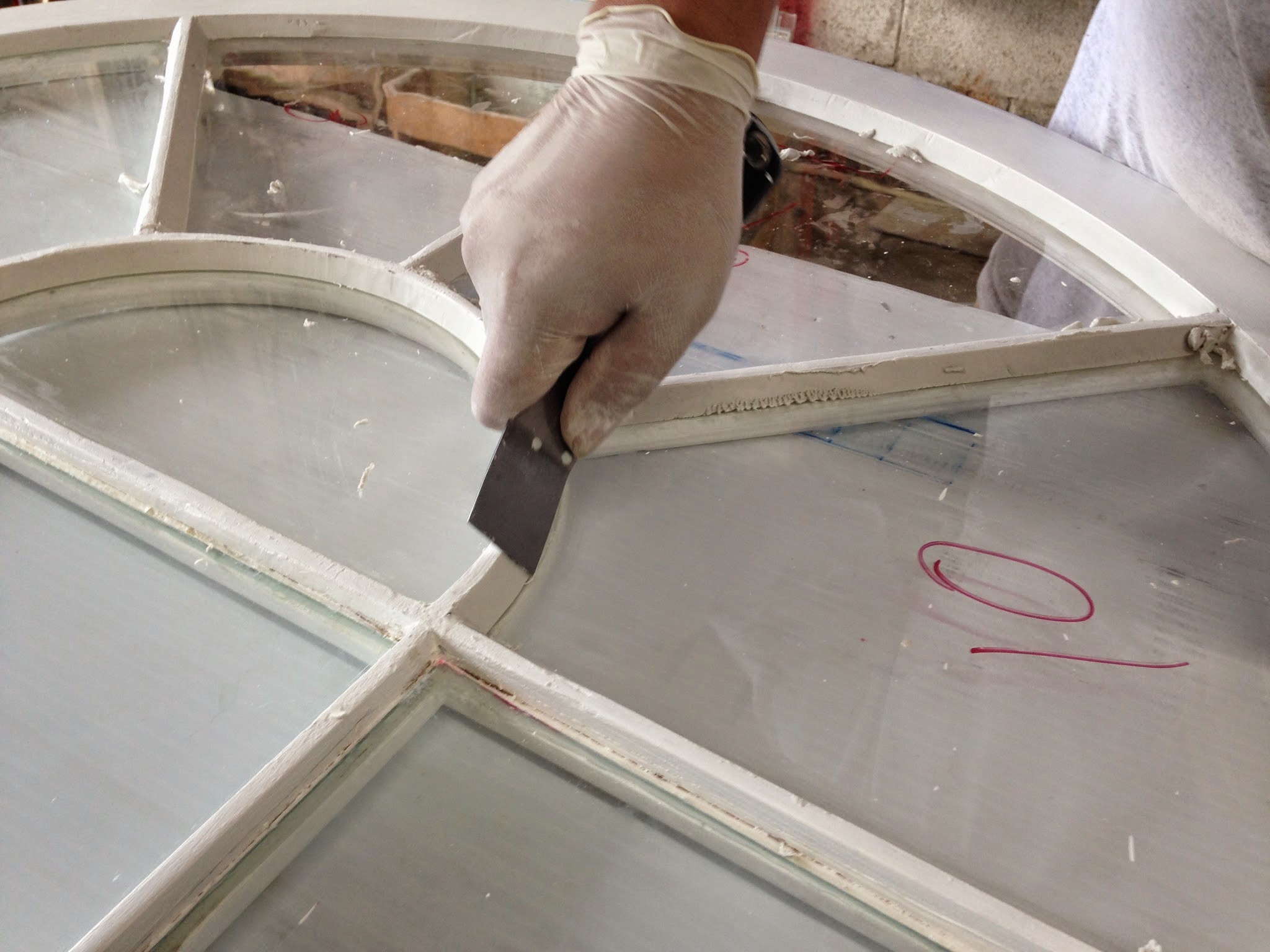 I don't know that glazing putty has significantly improved in 300 years. Primarily calcium carbonate and linseed oil make for a doughy substance that cures hard in a few weeks and lasts about 100 years.
This and the next two photos depict the crucial steps in cutting laminated glass, a material we use more and more since these images from 2008. Laminated glass offers enhanced resistance to sound and thermal transition without the risk that seal failure creates in insulting glass units.
The paintwork that can be done with the sash on easels with good light and temperature control exceeds the quality of any that can be done on site.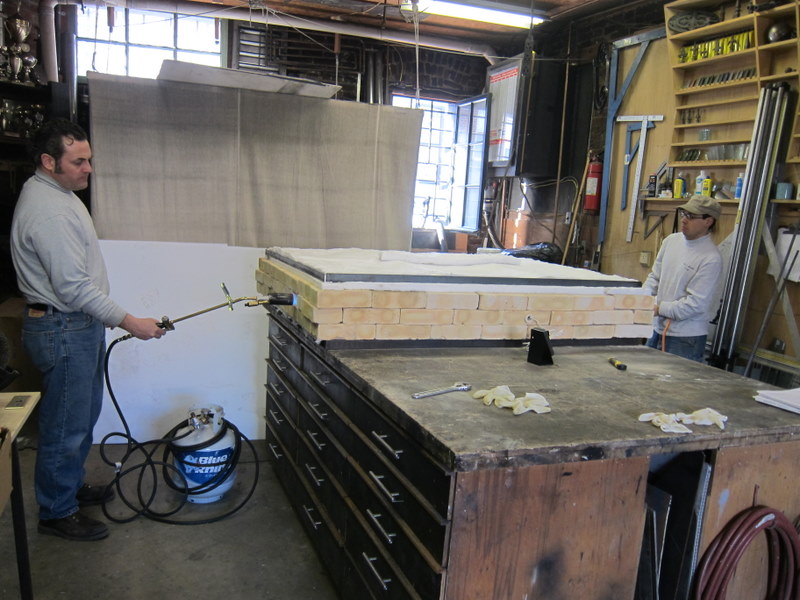 This is the original Craftsmen Group. A carriage house in an alley in Columbia Heights. Here we have assembled a kiln that are want was to bow a 20SF piece of glass. Bowed windows are a specialty here. We can both make curved wood and bowed glass in house. Pretty neat what two craftsmen, two roofing torches, and some fire brick can do. The piece of glass here inside is now in a house off 14th Street at Rhode Island Avenue.
Oscar has been with the Craftsmen Group for 12 years.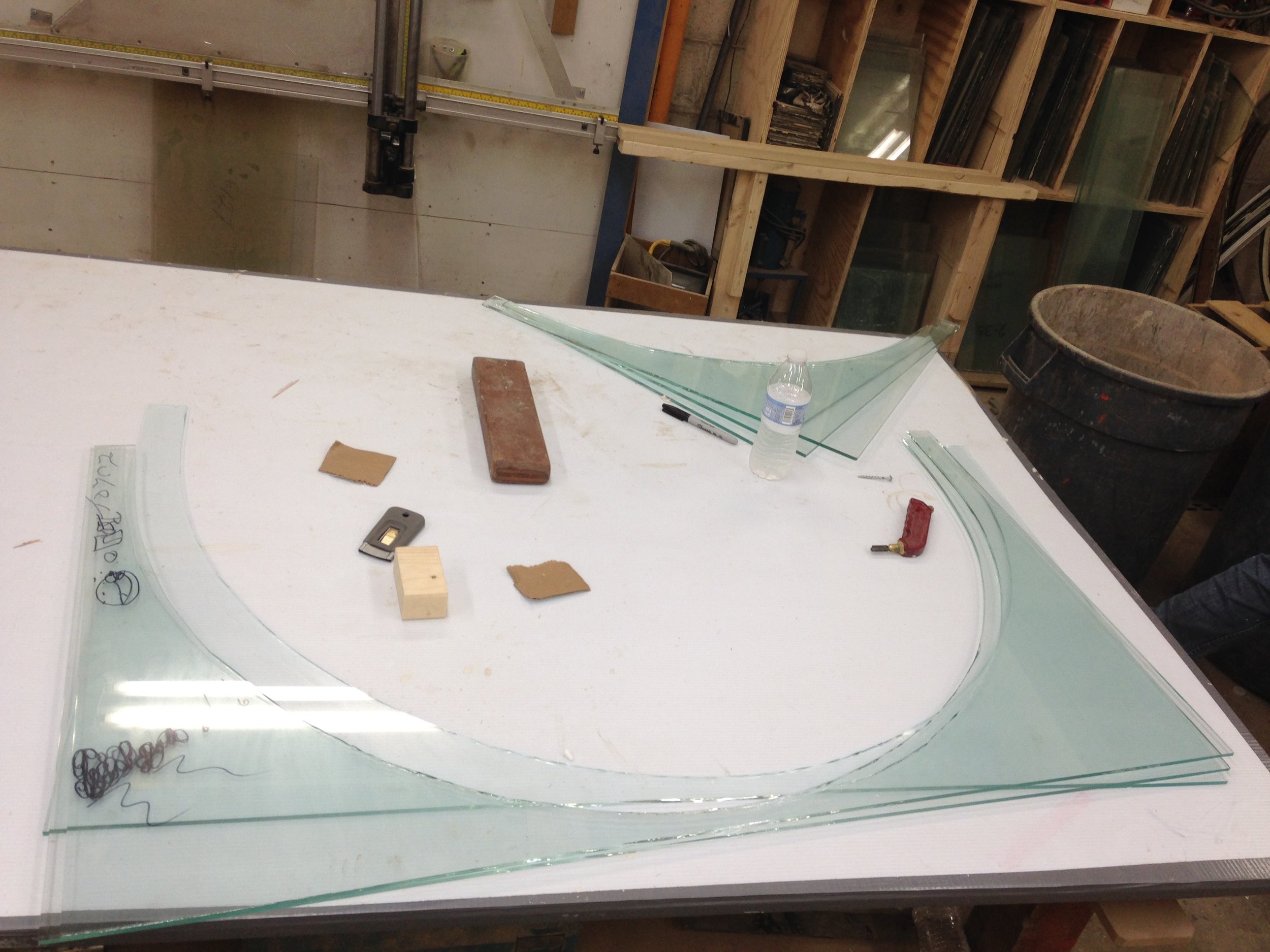 Sometimes I find that scrap is more interesting than the piece itself. Above is our Fletcher Glass cutter for straight work, but these curves take skilled hands and eyes.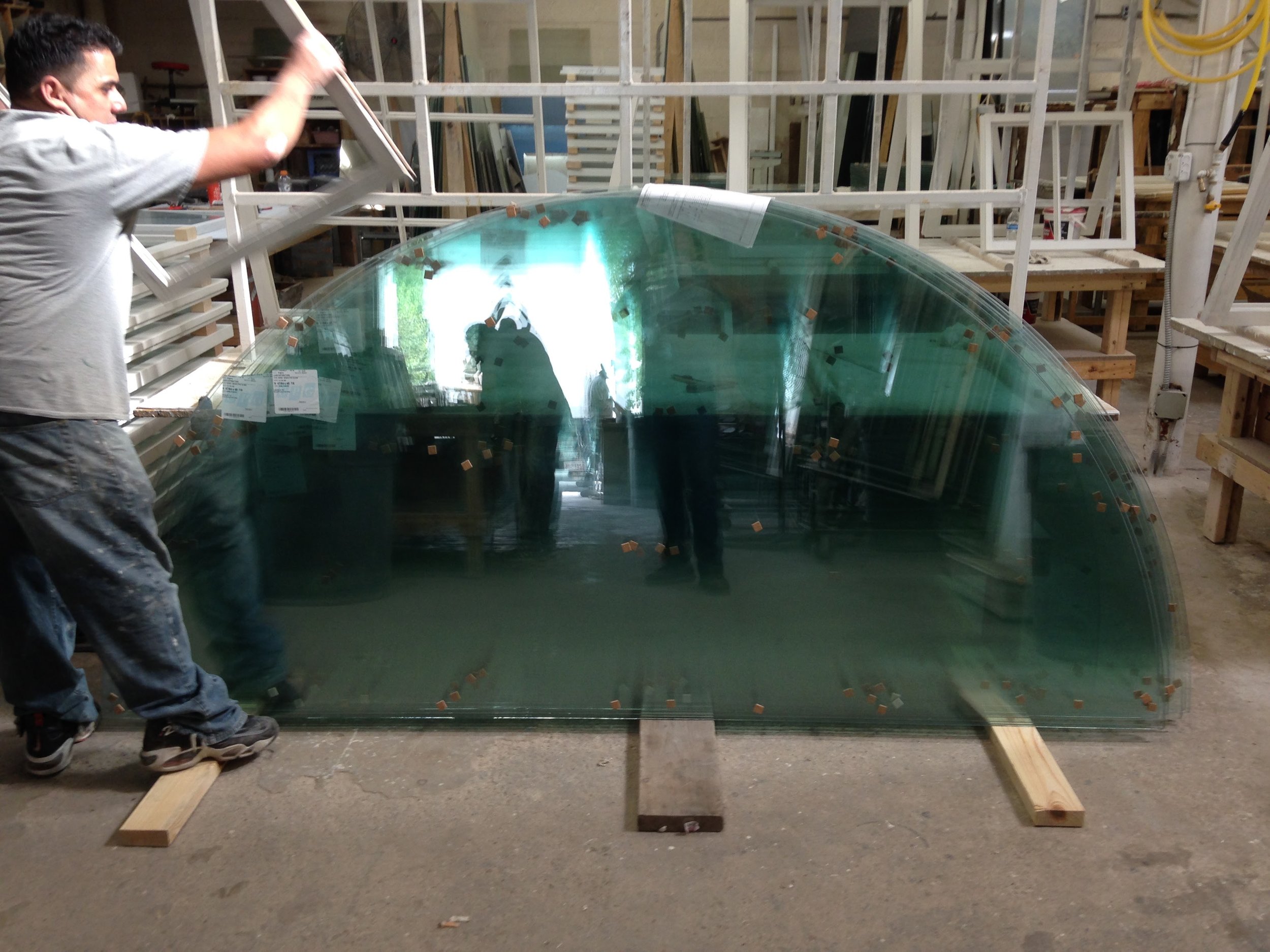 Currently we can not temper glass in house. These tempered pieces are from a trusted local distributer and will go in the Old Post Office Building. Glass below 18" from the floor must be tempered.