This garden of a renown Washington D.C. architect is resplendent in art topiary and furniture designed for the site. Having made pieces since the early 90s for this space, we have learned first hand what aspects of design are most enduring.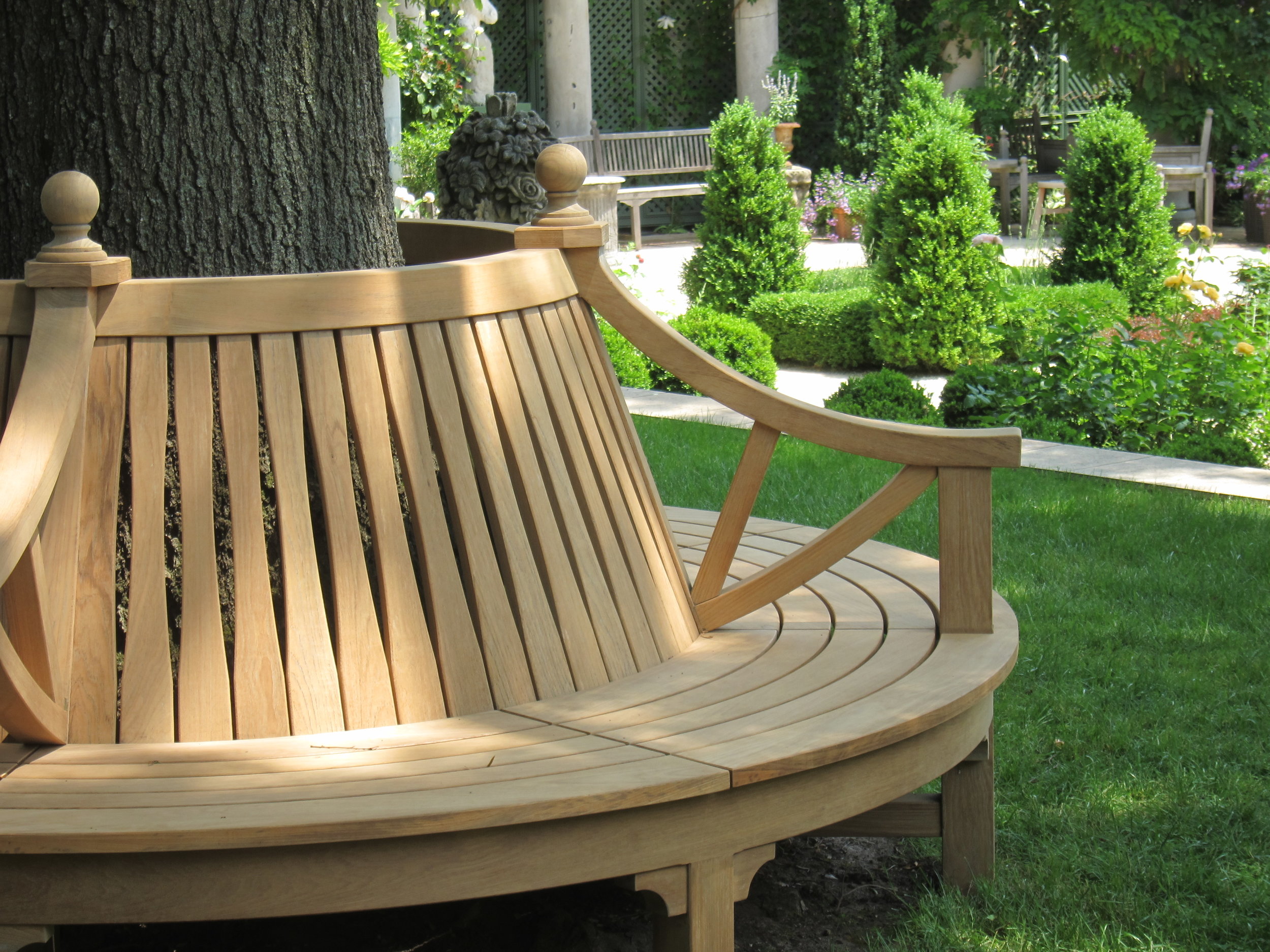 This is the second round bench detailed and fabricated by the Craftsmen Group. At this time, obtaining teak in pieces large enough to build a bench like this is very expensive due to change in export laws. This bench will last 50 years if the tree does not outgrow it.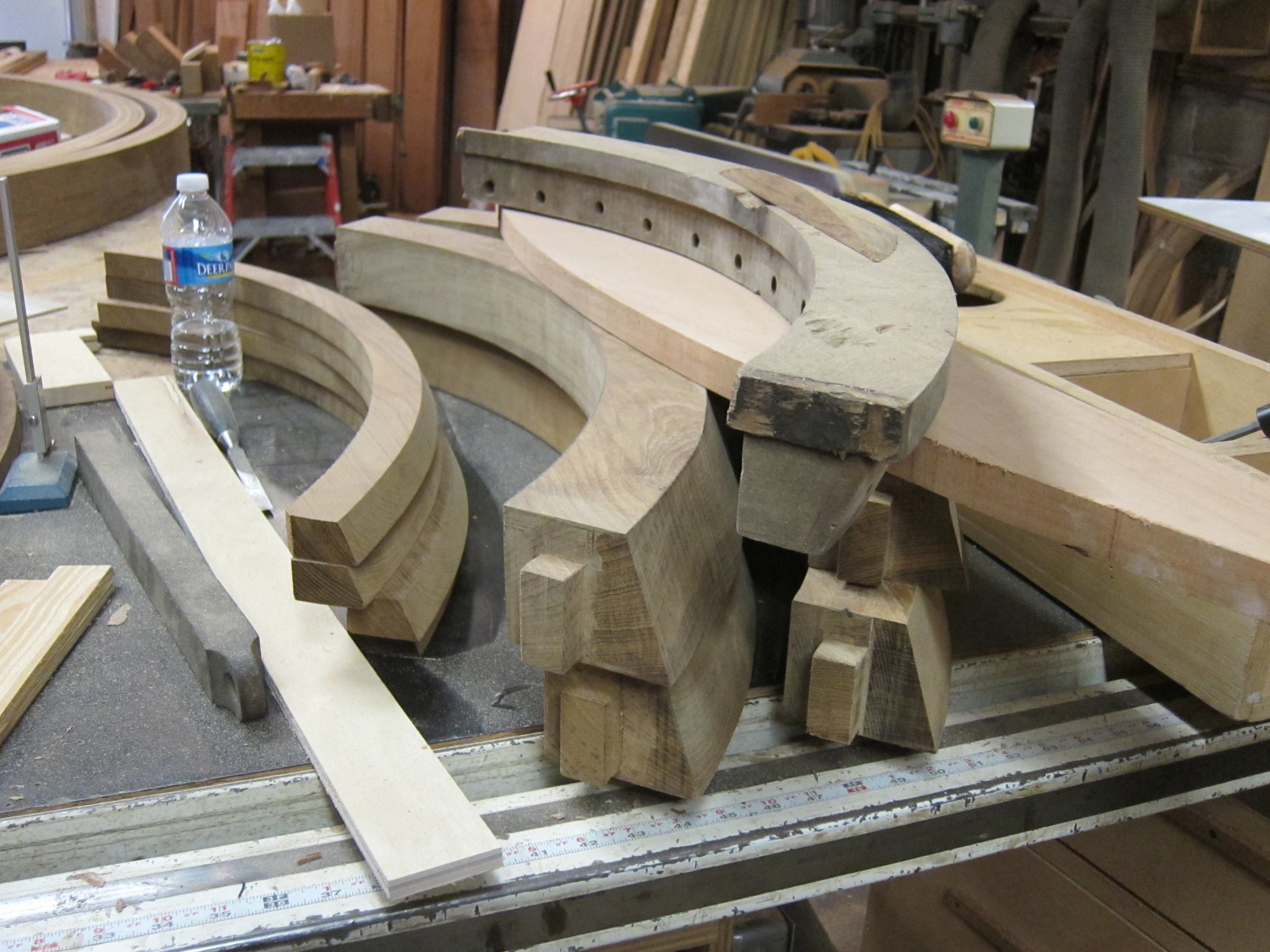 Templates, joinery, and parts for curved bench elements.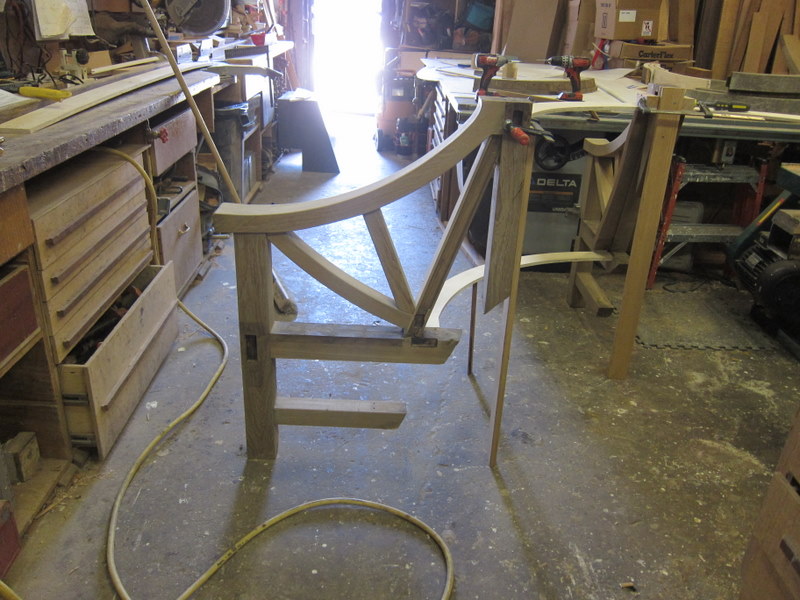 Mock-up of curved bench structure.
Assembly of bench surrounding tree.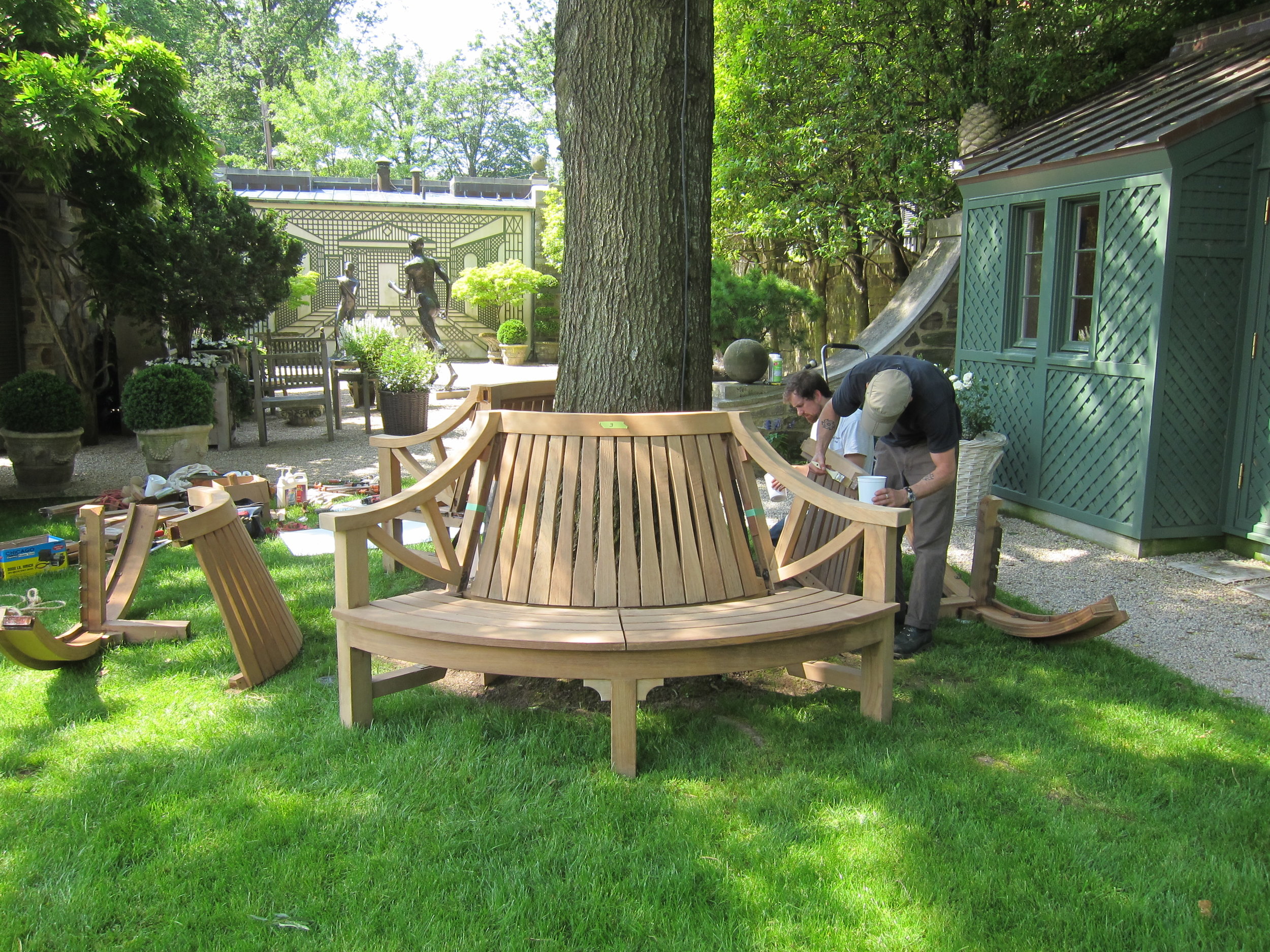 This bench is almost like architecture.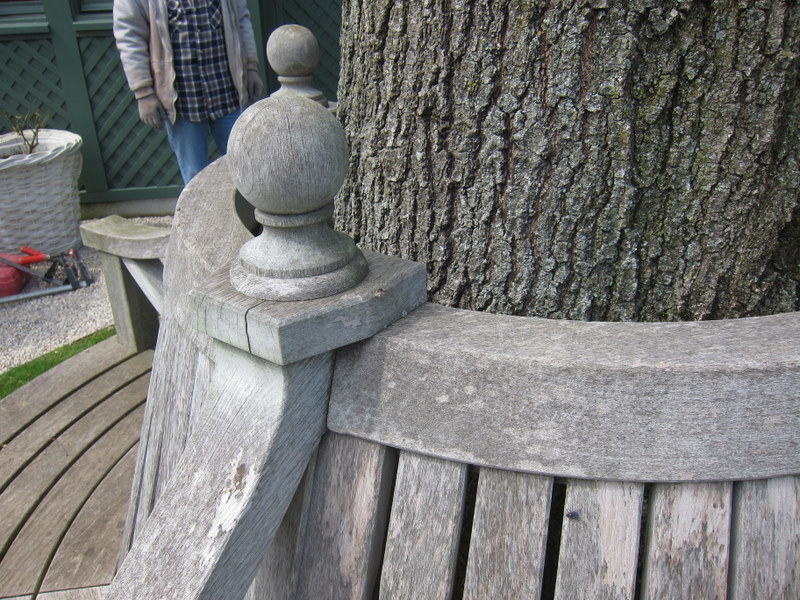 Original round bench from 1998. This photo precedes by minutes of its disassembly. Sadly the tree had outgrown it and despite a few modifications it had to be replaced.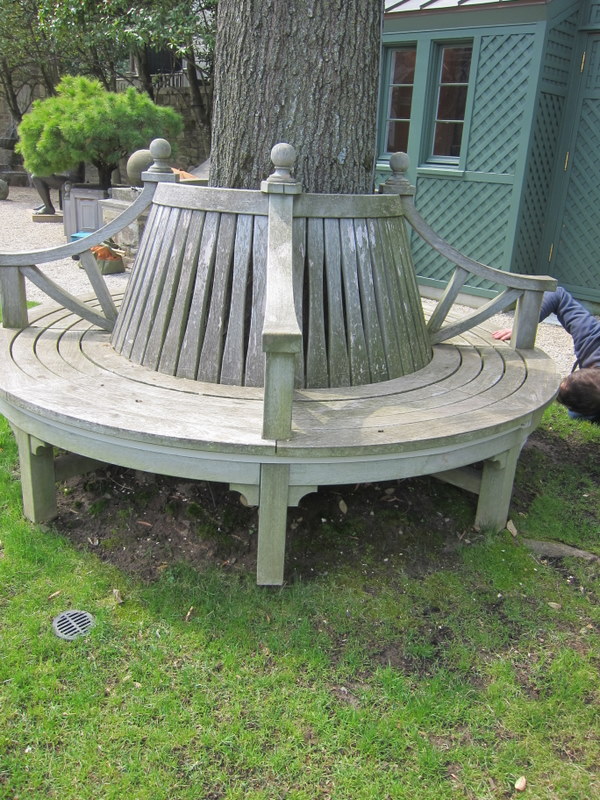 Details worked quite well in the original design and this is a case where we reproduced our own work for the second bench.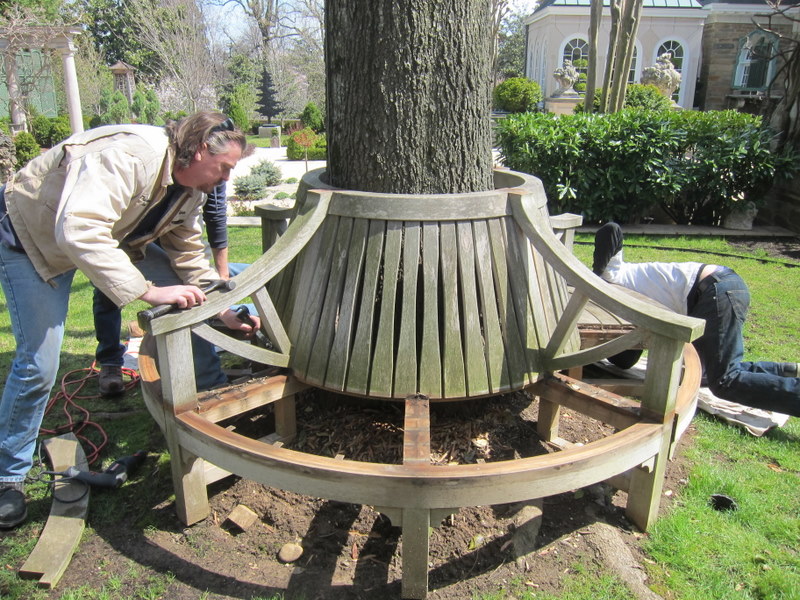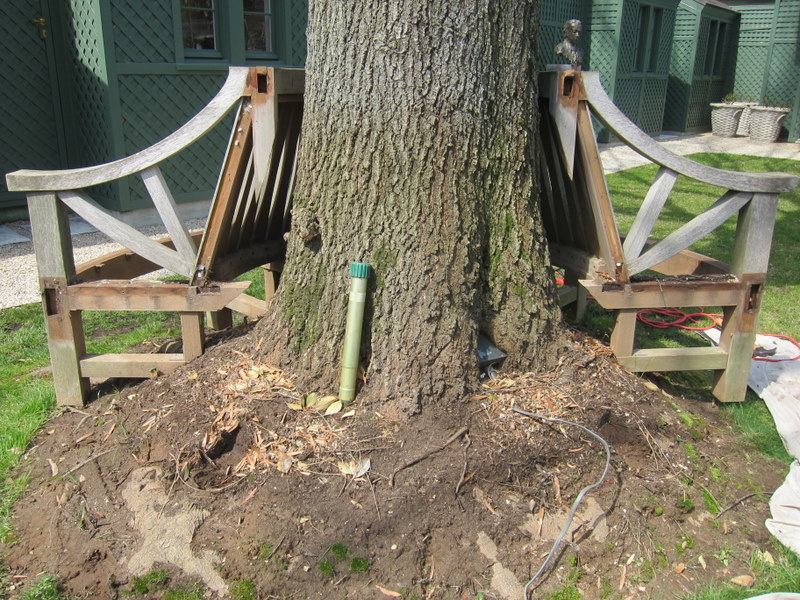 This section view shows the close relationship between bench and tree.