Built in 1803 and moved in 1905 to make room for the Buffalo Bridge, Dumbarton House is well managed by the colonial Danes of America.
The large basement space behind these doors was designed and built in 1992. Pictured here are the doors and windows we fabricated to replace the failed millwork, just 25 years old. The original doors were made of modern-growth pine and badly detailed. Our first impulse is always for restoration, however, the original doors here were junk.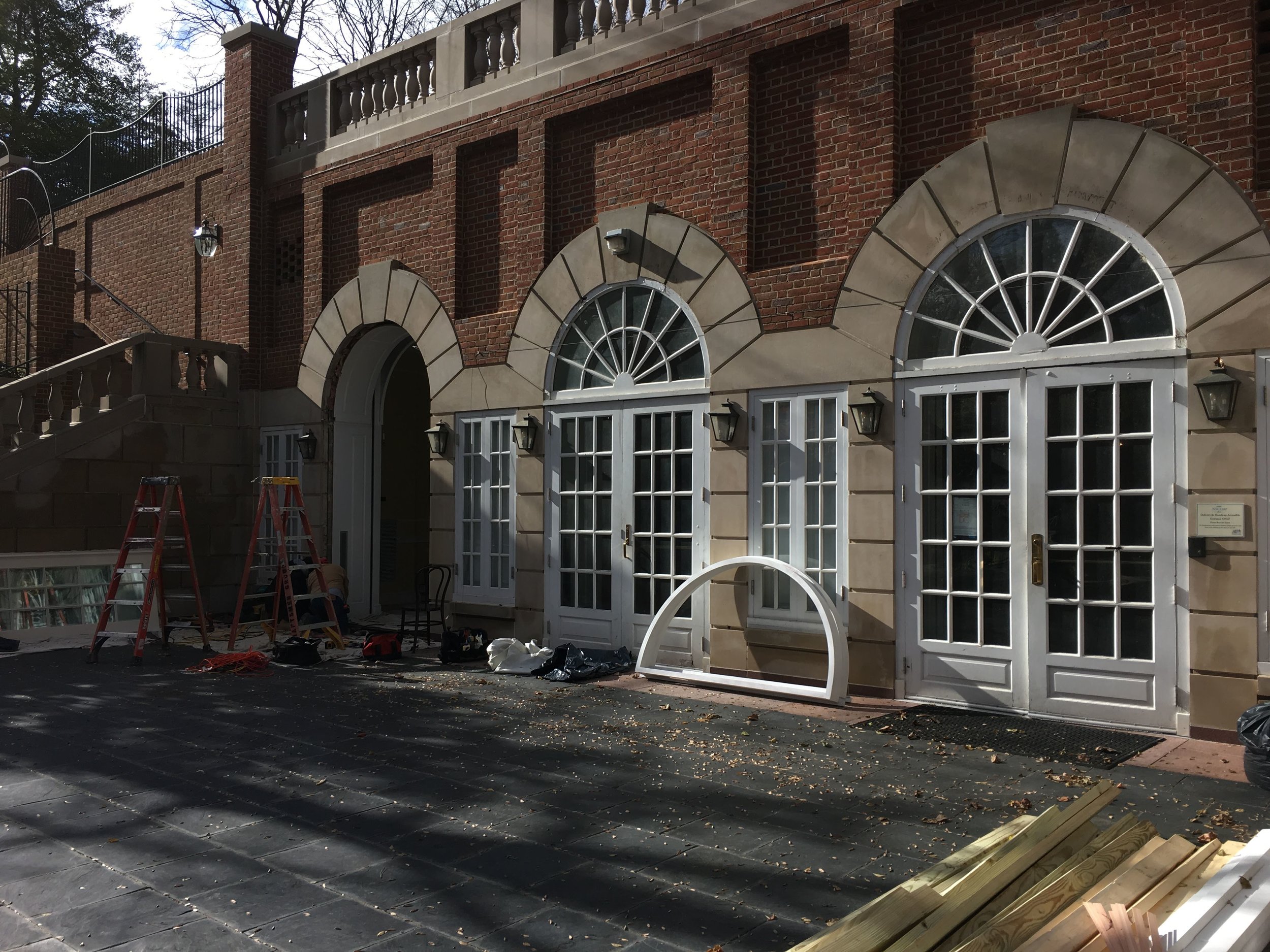 I think unique to the Craftsmen Group is that we install almost everything we make and we only install what we make. This keeps all levels of the process more responsive to the whole. Here pictured are the original doors. Note, the heavier mullions for true divided light insulating glass.
ADA operators and panic bars are not common in traditional architecture. Where required by code, we handle our installation in our restoration work.
We did all aspects of design fabrication, installation, and finishing. This project required permitting from the Old Georgetown Board which we administrated from our office.
These new solid Mahogany doors could likely last 100 years.
Handling installations in-house allows us to respond quickly to any required changed in the millwork or architecture.
Rear elevation of the original block of the house — this year we will design and fabricate a door for the center opening which actually responds to the building's original design.
Good building, good organization.