Beaux-Arts design circa 1903 — a beautiful neighbor to the Capitol Dome, Cannon was the first structure built to house offices for congress.
The Cannon renewal is planned for eight years in four phases. We will restore 1,000 windows and nearly 8,000 window sash for this project.
The rotunda at Cannon is beautifully detailed and not over-scaled.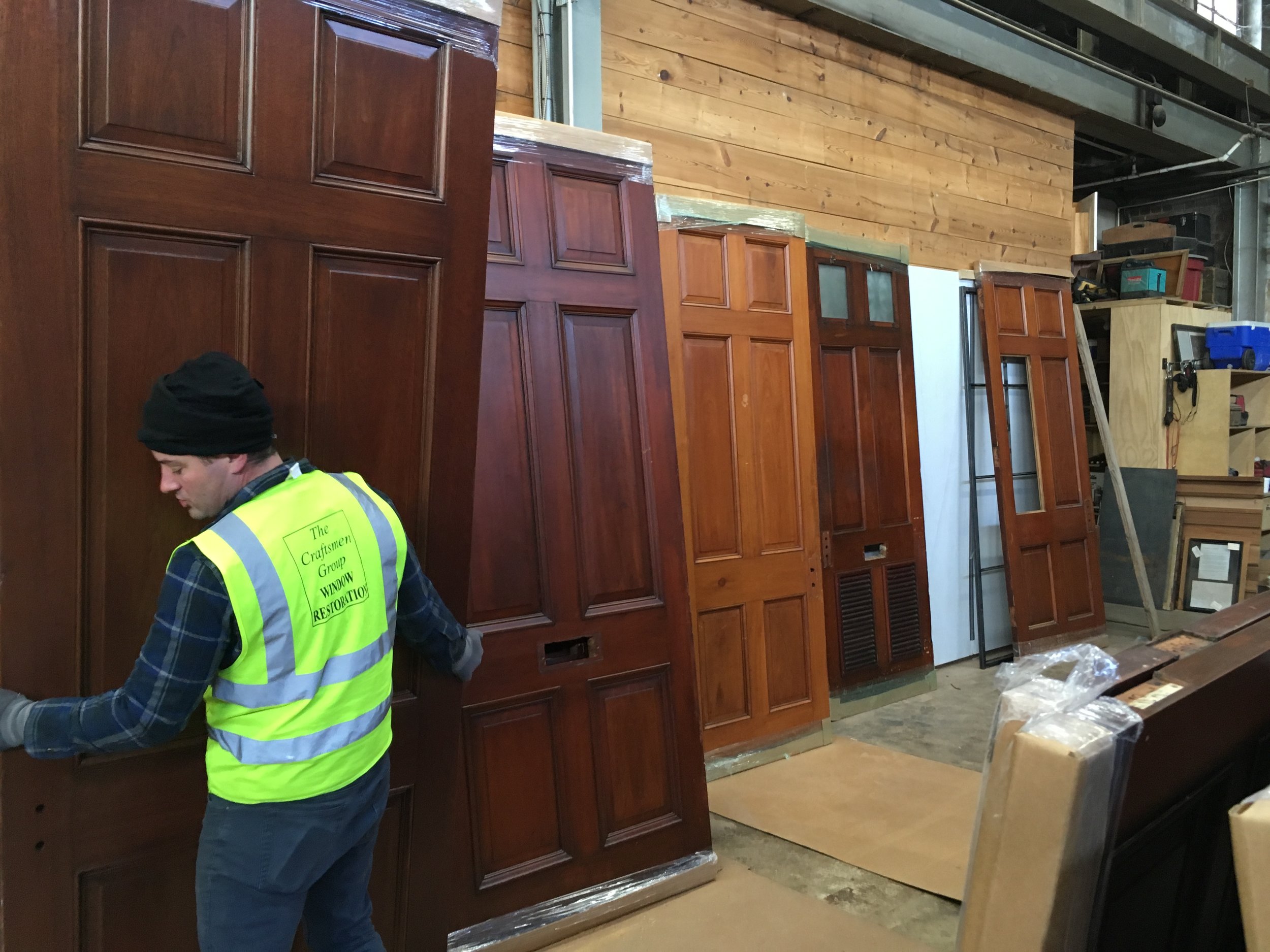 After 115 years of maintenance and neglect, the doors came to us in many shades of brown. These handsome solid mahogany doors will certainly endure another 100 years after our restoration.